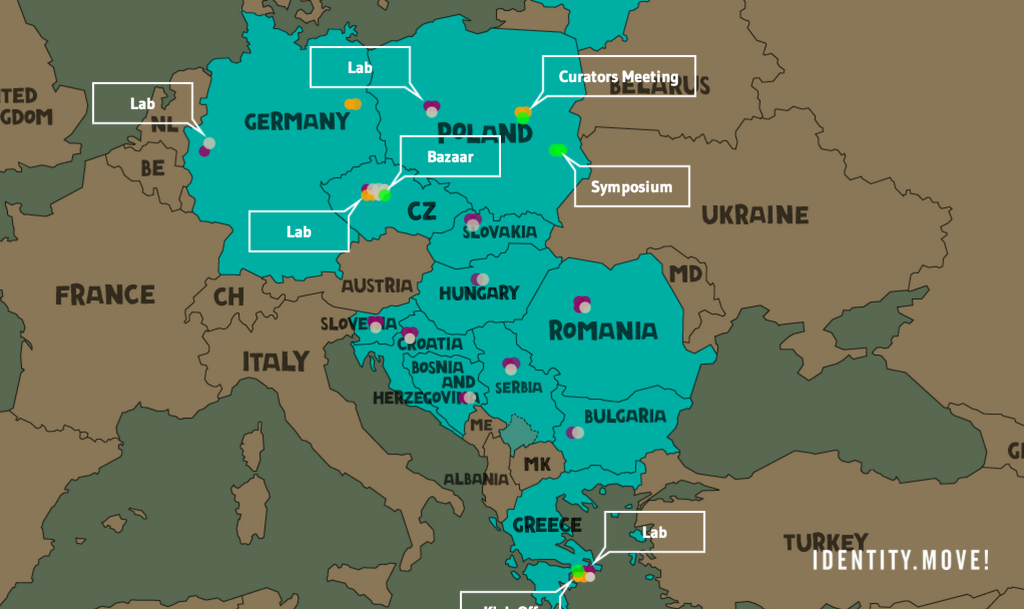 Runabout project's Albena Baeva will travel to Athens with the Mocapton interactive costume where she will work with Polish choreographer, performer and dancer Agata Maszkiewicz. For one month, the two artists will explore the possibilities of Runabout's interactive costume in the context of culture in Central- and Eastern Europe.
As a dancer and choreographer, Agata Maszkiewicz is interested in the body, movement and choreography as a means to organise thoughts, ideas, sounds, images, objects, and bodies in time and space. In her work, she always tries to refer to a wider, socio-political frame. What interests Maszkiewicz are the historical, economic and social conditions that shape discourse about the body, which she believe plays an important role in how we imagine ourselves and the communities we live in.
Albena Baeva is one of the founders of the Runabout project. She is one of the active forces behind the interactive dance performance Azamen, a large-scale, ongoing performance created within the framework of Runabout project which began in 2012. The two dancers in Azamen are equipped with a pair of wireless sensor costumes that track the dancers' movements and transmit the data to a computer. In this way, their bodies become musical instruments that are capable of capturing sounds and words, which they play over and over again, modulating and transforming them until they create the perfect audio accompaniment for their dance.
The Athens residency is part of the IDENTITY.MOVE! project, which offers a transnational platform for theoretical and artistic research in the field of contemporary dance and related performing arts focusing on Eastern Europe. Participants in the project come from Bosnia and Herzegovina, Bulgaria, Croatia, Czech Republic, Germany, Greece, Hungary, Latvia, Lithuania, Poland, Romania, Serbia, Slovakia, Slovenia. The Bulgarian partner on this project is Derida Dance. IDENTITY.MOVE! is coordinated by Goethe-Institut Warsaw in cooperation with Centre for Culture Lublin, Obcanske sdruzeni Motus in Prague and the State School of Dance in Athens, and is supported by the Culture Programme of the European Union.