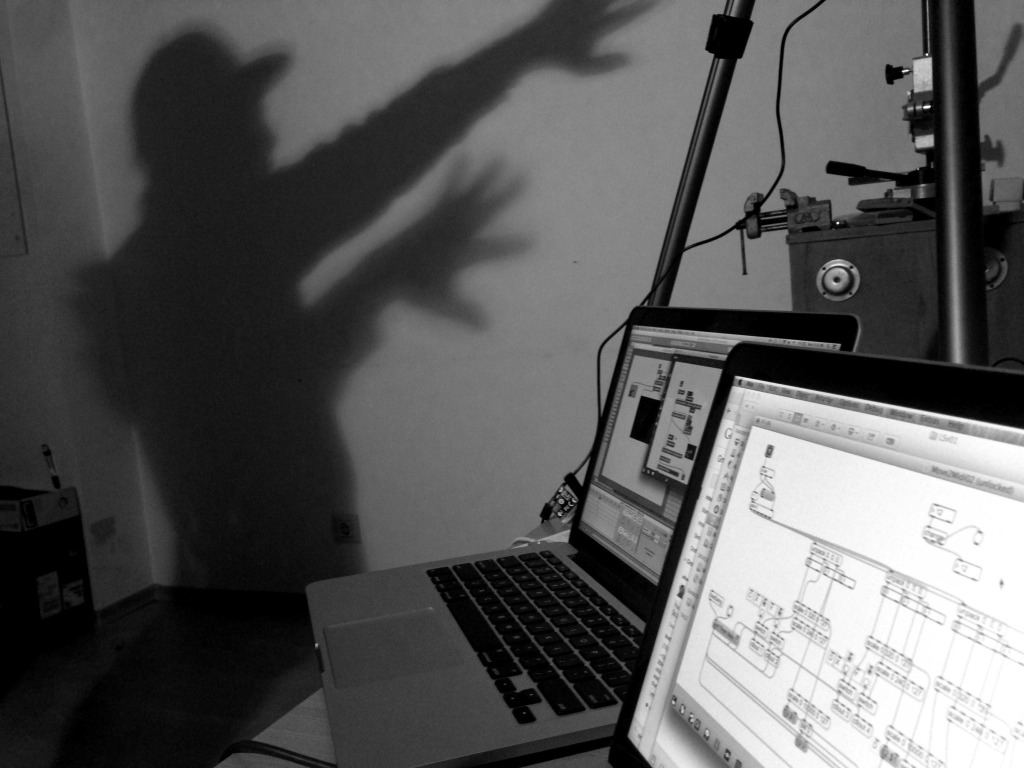 Interactive sound installation
The Lights and Shadows Wall is an interactive installation that is the result from a collaboration between musician and artist Ivan Shopov (Balkansky/Cooh) and digital artist Albena Baeva. The work has been produced on the occasion of Shopov's solo exhibition where he will show his graphic art. The exhibition will take place at the SOHO space on Iskar str. 4. The opening is on November 28 at 7pm. The collaborative installation will be shown for the first time during the opening event of the exhibition.
The Lights and Shadows Wall consists of a lit white wall and a motion tracking system. We use the position of shadows of the audience on the wall to create and control a musical composition. This is how we transform light and dark, material and immaterial into a improvisational soundscape. The interactive concert will be performed during the opening and closing events of the exhibition.
The exhibition will continue until January 9. Shopov will hold an artist talk about the process of creating electronic music with the help of a computer and analog machines on 3 December.
More information about the exhibition can be found on the Facebook event.