Interactive dance performance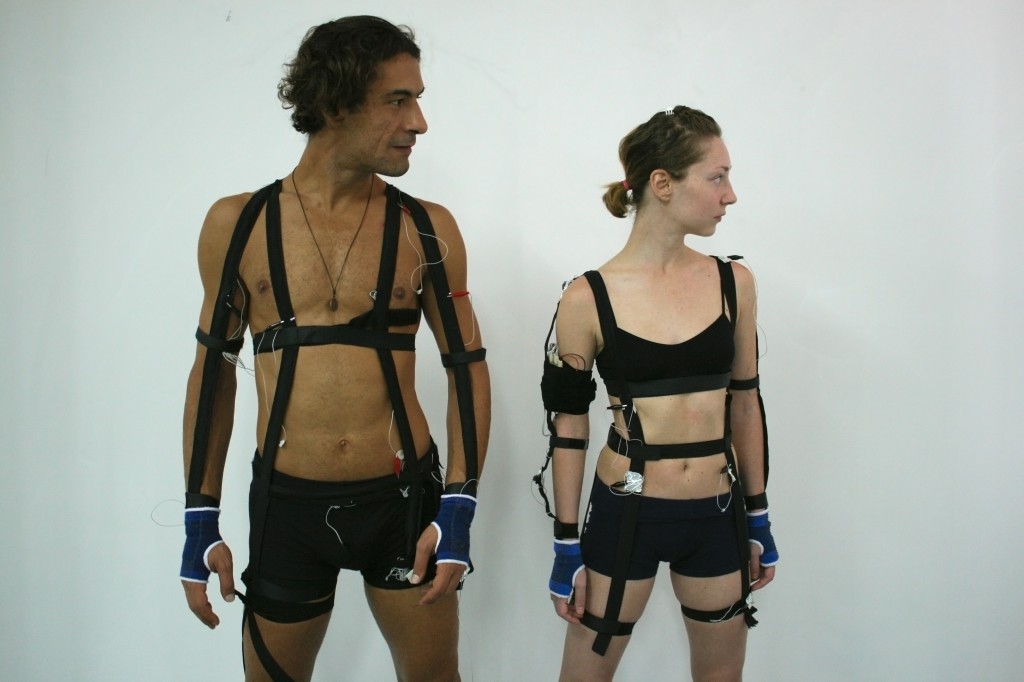 The premiere of the interactive dance performance Azamen will take place on October 13, at 7pm, in the Chamber Hall of the Nikolai Binev Youth Theatre in Sofia.
Artist Albena Baeva and scenographer Petya Boyukova have created a custom computer programme and special costumes that connect wirelessly to the computer. Using these, the dancers record words and sounds, which they then modify during playback, composing the music for their performance while they dance.
Alexandar Mandzhukov and Sofia Georgieva are the dancers who accepted the challenge to turn their bodies into musical instruments for the duration of the dance.
Using their bodies as digital instruments, they are driven by feelings of love, and try to understand what happens when the love-spell breaks, how many faces does our loved one have and can we truly love each and every one of those faces?
Dance and choreography: Sofia Georgieva and Aleksandar Mandzhukov
Costume design: Petya Boyukova and Albena Baeva
Software: Albena Baeva
Technical assistant: Stefan Donchev, Michail Vrachanski, Yordan Stoyanov
Technical consultant: Simeon Yanchev
Azamen is produced by the Alos Center, in partnership with the Nikolai Binev Youth Theatre, Robotev and Derrida Dance Center. The project has received funding from the Bulgarian Ministry of Culture and Foundation Etude.