The DNA of Words @ Theater Sfumato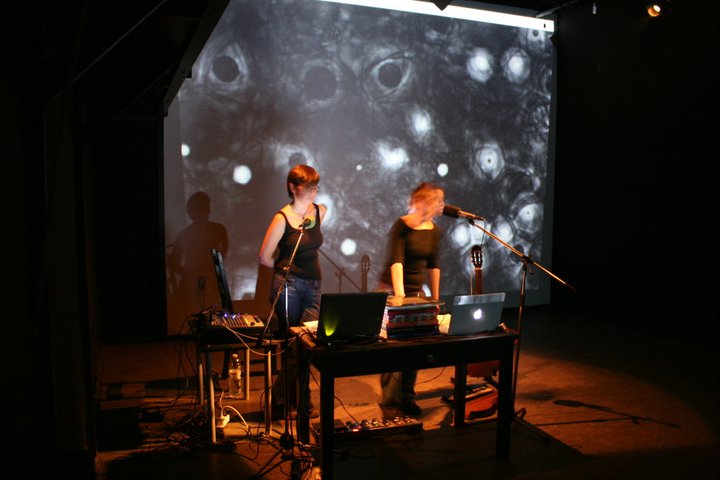 "The DNA of Words" was presented on July 3 2011, at the Sfumato theatre during the "Small Season" festival. This second performance of "DNA of Words" was accompanied by visuals that were created using a Gridflow patch based on work by Mathieu Bouchard. The visuals presented the transformation of the spoken words.
For this performance Albena Baeva collaborated with writer Ivanka Mogilska and created an instrument that would allow them to play poetry books. This is the latest instrument in the Runabout series and is still a prototype, made from existing controllers, musical instruments and a Puredata patch. The texts are from DNA and In other words by Ivanka Mogilska.